Saturday, March 15, 2008
New Avery Compatible Products!
I've decided to start creating Avery compatible products to match my products!! I've started off with my Girls Night In and Sugar and Spice packs.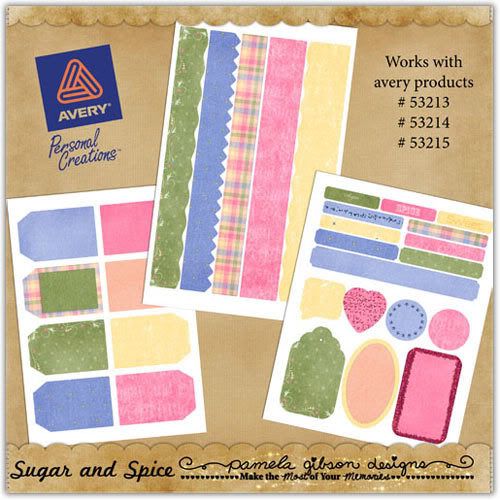 Set includes 1 53215 tag file, 1 53213 border file, 1 53214 shapes file.

***Please note, set includes downloadable files to print with Avery scrapbooking products. No physical product is included.***

Created with Pamela Gibson products from the Sugar and Spice Collab.




Set includes 1 53215 tag file, 1 53213 border file, 1 53214 shapes file.

***Please note, set includes downloadable files to print with Avery scrapbooking products. No physical product is included.***

Created with Girls Night In paper pack.

Avery Sets $2.00 Each


posted by Pamela Gibson @ 6:38 PM