Sunday, March 16, 2008
NEW hand drawn watercolour flower and swirl brushes
New from Pamela Gibson...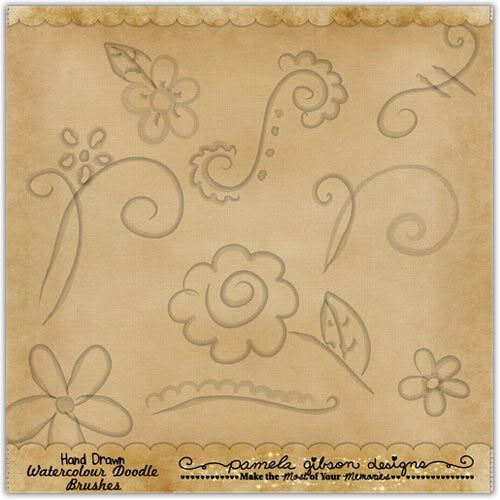 10 fun watercolour painted brushes in flowers and swirls. 300dpi, comes in both .png and .abr. Only $2.00. Since i got this bamboo fun tablet i've been having tons of fun in my programs playing around and its soooooo much better than my cheap one i had before. My old one used to cut out all the time, lost its connection with the pen all the time, and just generally didnt do a good job. This one is great, i'm even learning to use it as a mouse. So with that said, these came out of an experiment with the new tablet and i love them. They look super cute on layouts and theyre really easy to use. Comes in both .png and .abr format :)

here is an example layout by Andrea C.


posted by Pamela Gibson @ 6:28 PM